During July Anthony and I have a couple of fancy dress parties to attend, one being mine and the other being his sisters. His sister's party theme is the Oscars and mine being the 80's. I love fancy dress and think my 21st was the first un-themed party I'd had in years!
I've been looking at dresses for ages for the Oscars party and finally bought one yesterday, even though it's more of a cocktail dress and not a ball gown it's a very pretty dress. It looks lovely on and quite summery.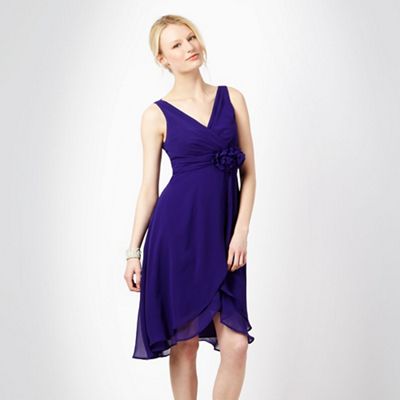 The pretty dress I bought yesterday
I've bought some accessories to go with it just to try and glam it up a bit. I've got a purple sparkly hair band and a silver/grey pashmina which matches my bag and shoes I already have. My jewellery on the other hand is still undecided but I've got some time to plan. I think it's going to be a lovely evening, and everyone's going to look gorgeous, I'm hoping there's going to be lots of dancing too!
My fancy dress admittedly not so classy, the 80's terrible hair and clothes but great films and icons were created in this time. My personal favourite would have to be Madonna and Back to the future, all of them!
Best film of all time!
I've already got my costume as I used it for a party last year, I'm going as a Ghostbuster, I've got my jumpsuit ready just a few more iron on transfers and it will be complete!
This will look even better in July
I'm looking forward to my night out, it's in Bristol and after a few bars the plan is to head to an 80's night club which is pure cheese. Even if we do change our minds on the night, if the company's good which I'm sure it will be the night will be epic. Roll on July!